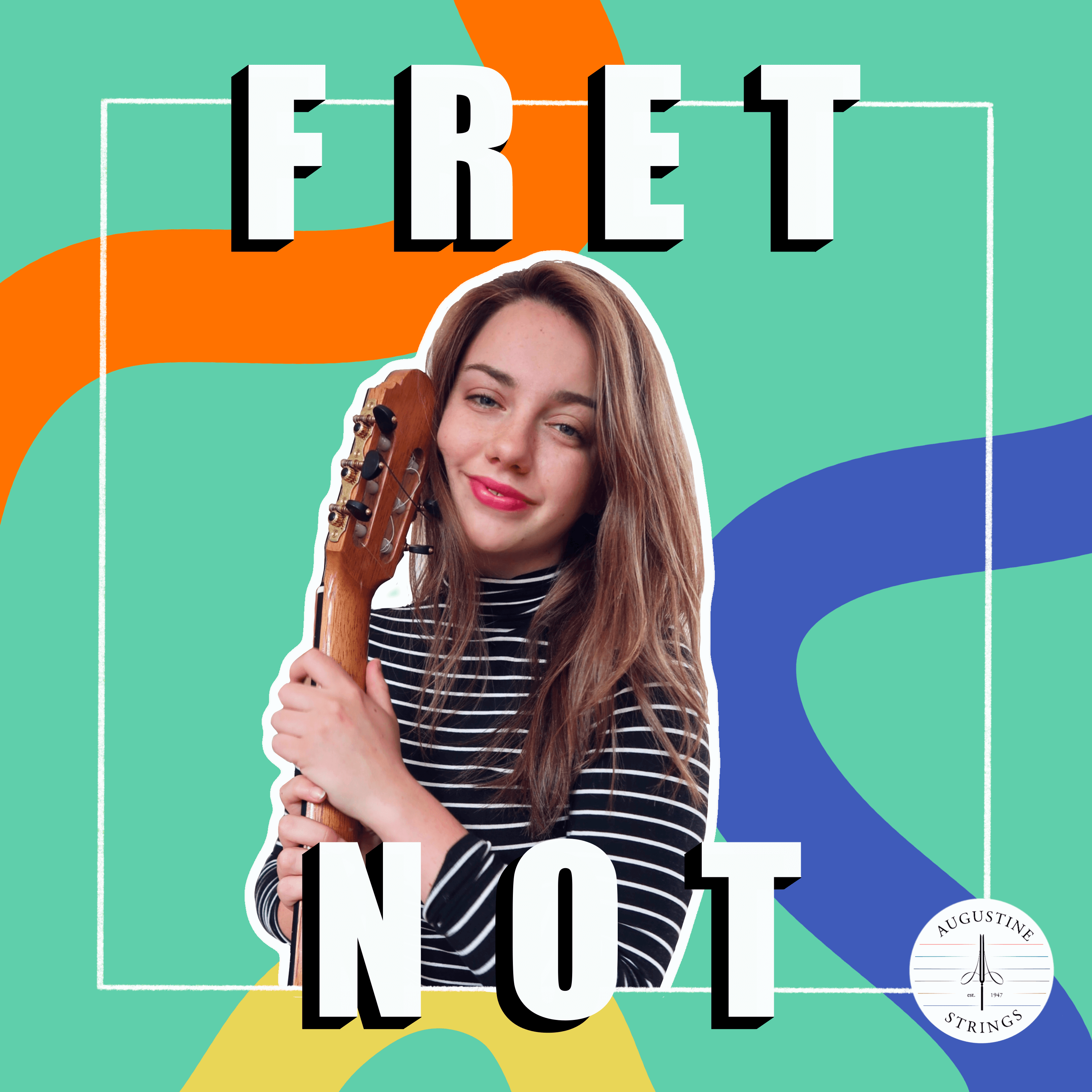 In today's episode I talk about the lessons I've learnt in life, guitar and the podcast. As we start the new year and the new season of Fret Not, I want to thank you all for tuning in and for liking, subscribing and being part of this amazing conversation!
To get 50% off of Augustine Strings use the code FRETNOT50 at the checkout on augustinestrings.com for US listeners and ivormairants.co.uk for UK listeners, my favourites are the Imperial Reds and Paragon Reds.
This podcast is also brought to you by altamiraguitars.com - use the code ROSIEBENNET to get 10% off of your purchase! Feel free to write me on www.instagram.com/rosiebennetguitar to get some recommendations for which guitar might suit your needs, purpose and personality.
Winners of the rosiebennetguitar X Augustine Strings giveaway are: Bendiamondguitarist, Stevenmring, Gustavoramosart, Connor_fitzgibbon99 and Say_jose182 - reach out to AugustineStrings on Instagram to claim your prizes!!
Resources for injured musicians:
Thanks for listening! 
Rosie x
Music - "Cover" Ão 
Copyright - Rosie Bennet 2021